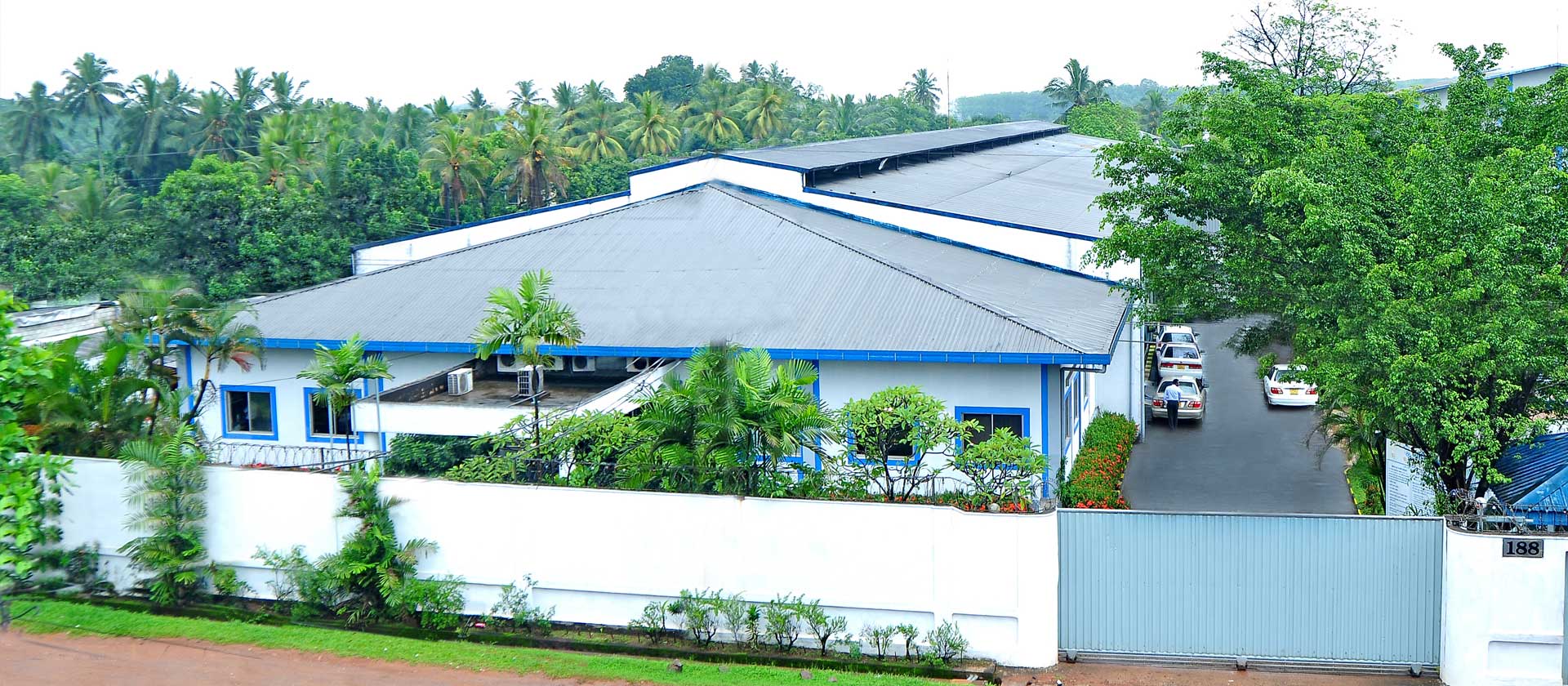 Tuffline Ltd is a flexible-barrier packaging company. Founded in 1990, And within the first year of it's operation ,company has expanded and emerged as the premier packaging company in Sri Lanka. Today, Tuffline Ltd's capabilities extend from flexible packaging to manufacturing HIPS cups, paper cups, multilayer co-extrusions, Alu Lids and Shrink Sleeves.
Tuffline's initiative and innovative spirit have been the foundation of the Company's growth. In the early 1990's, Tuffline developed a stand-up pouch, as well as a material called "Tuffcote" to replace the triple laminate. Both innovations garnered the Company Lanka Star Award. Tuff cote earned a World Star in Packaging from World Packaging Organization. Since then, Tuffline has been on a continuous ascension through continued innovation coupled with diversification and expansion programmes.
Backed by a technically qualified management team, the Company is well placed to ensure that Customers receive services of the highest quality. In-process testing, up-to-date engineering workshops, a well-trained work force and a commitment towards innovation and consistent quality are the key factors contributing to the success of Tuffline.
High Speed 3 Layer Co-Extrusion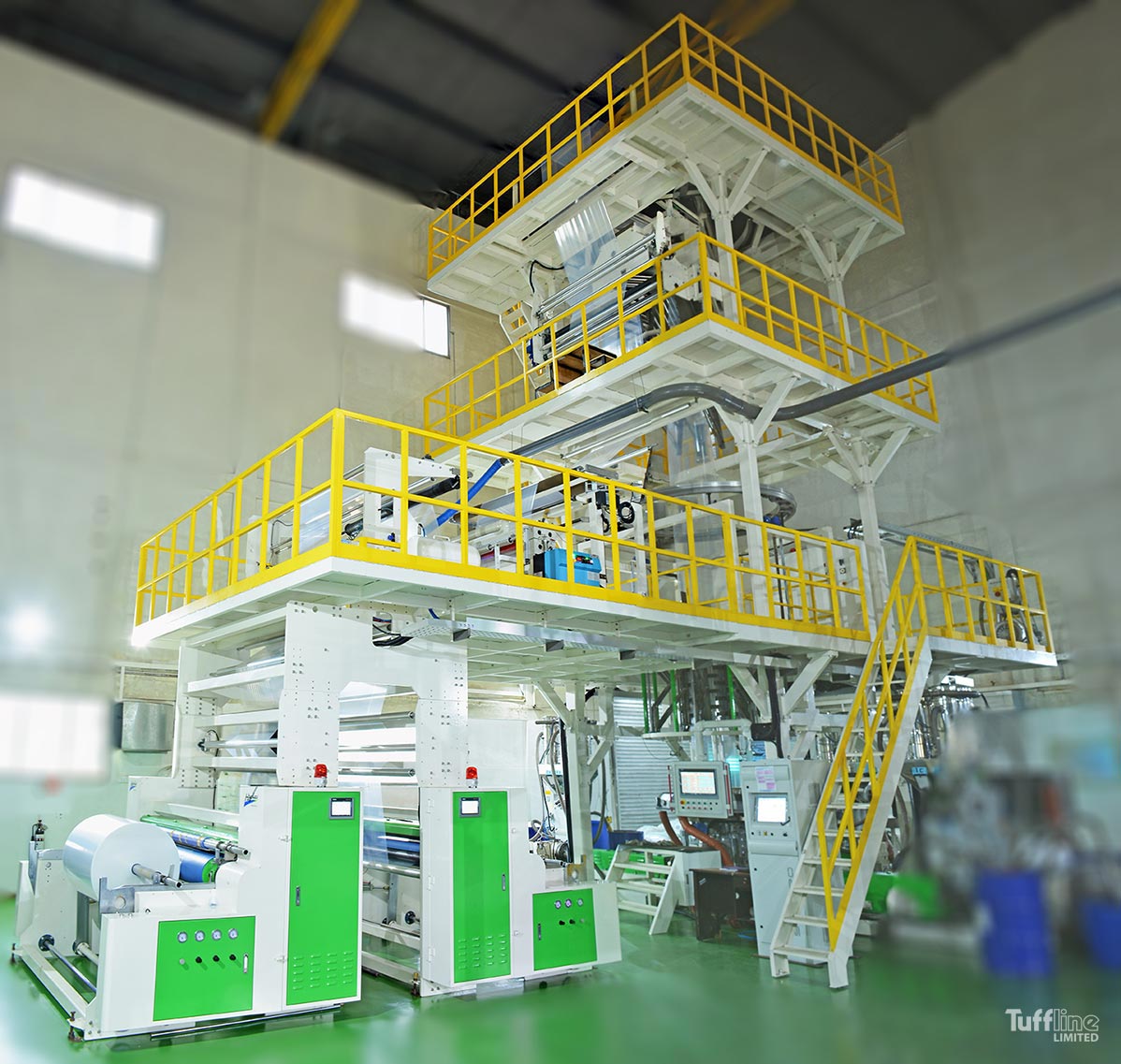 The latest addition to Tuffline's technological portfolio in its investment on a 03 layer co-extrusion machine with Internal Bubble cooling and Automatic thickness and Auto dozing control. This is the 1st machine of this precision has arrived Sri Lankan soil. The machine will add value to the clients to improve productivity and it will also help the sustainability drive in "Reduction".
High Speed Printing Machine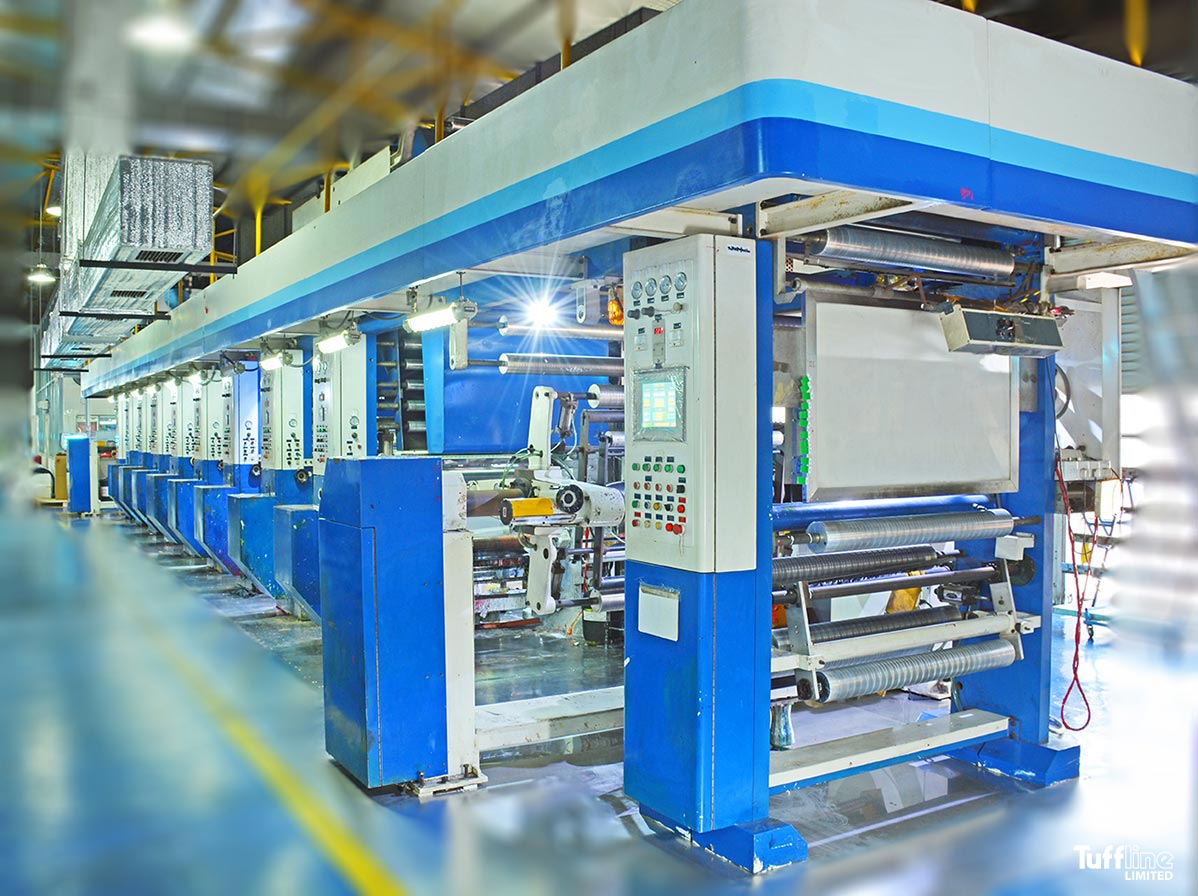 Tuffline's addition to its advanced technology is the 08 Colour Rotogravure Printer with Auto Colour Control & Auto Viscosity control. The objective behind this investment is to upgrade the local packaging standards for all Food and Beverage applications, so as to compete in the International Market.
This is to encourage local manufacturers who import their packaging requirements, to source their packaging requirements locally.
High speed slitting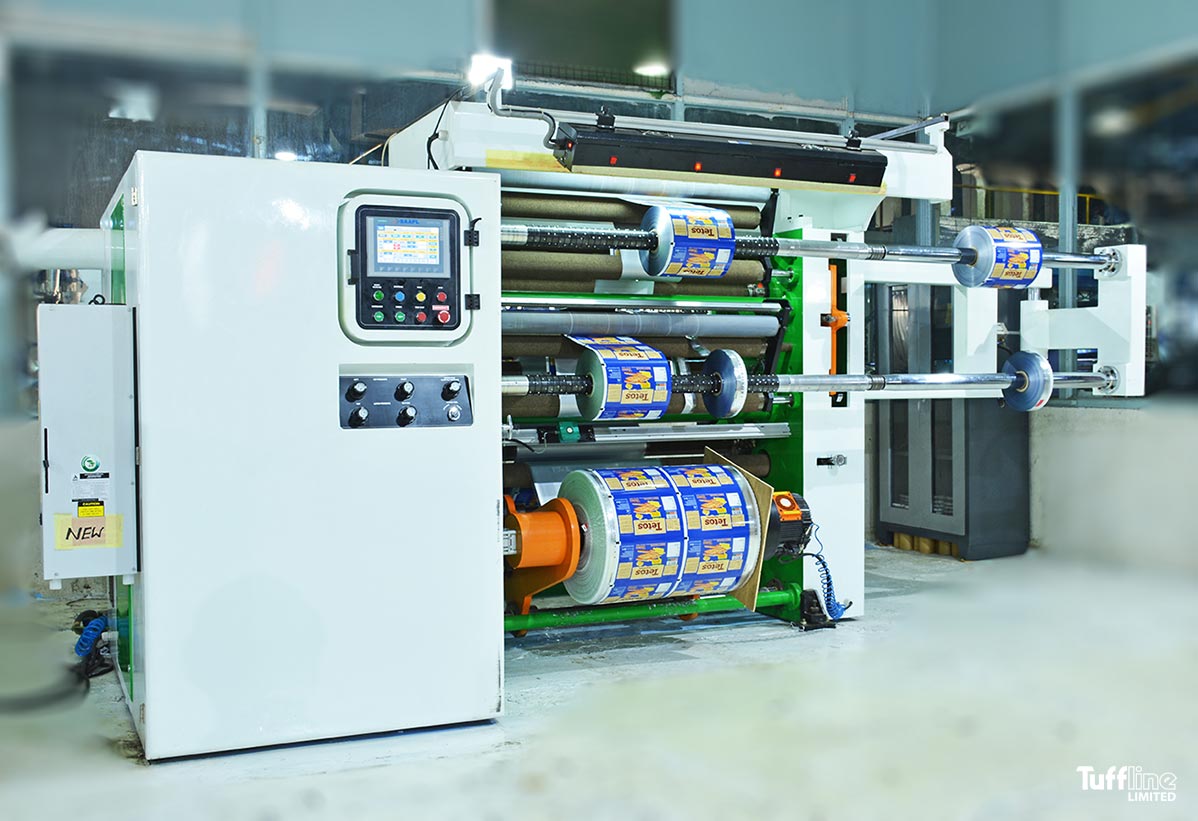 The high-speed Slitter Rewinder, is the latest in its range, and possesses the capability to store 30 designs in pre-setting memory. This is the latest finishing machine added to the Sri Lankan Flexible Packaging Industry which provides Customers the ease of inspection.
06 Colour Cup Printer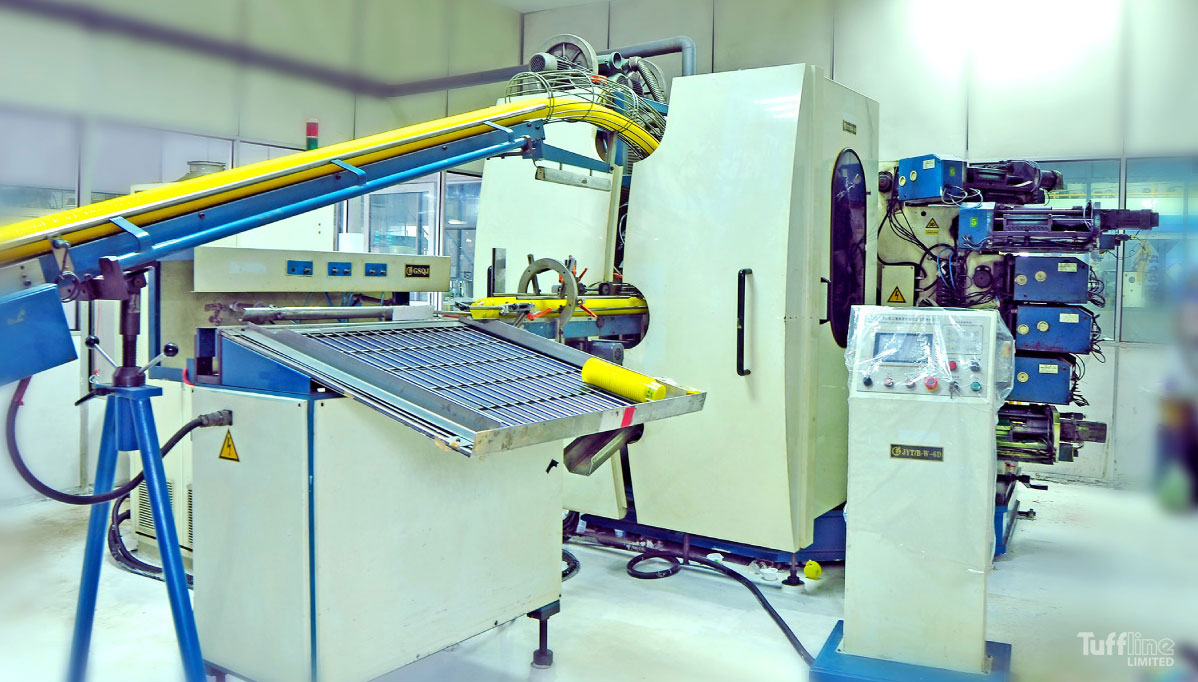 Tuffline is the first HIPS cup manufacturer to invest in a brand new 06 colour Printer which provides superior print quality to all Yoghurt and Ice cream manufacturing companies. This process is conducted under strict hygienic conditions, giving Customers an assured product from start to finish.